If all buildings lit up with signs and indicators of how much energy is being consumed and where that energy is going, we'd all be a little more sensitive to our power usage. No one wants to broadcast how wasteful they're being, right?
Perhaps energy-shaming isn't the answer but it is something to delve deeper into and address — at least some of the guesswork would be taken out of environmental impact — as the conversations around terms and phrases such as "sustainable," "eco-friendly," "green," and "environmental footprint" multiply year after year. Although these terms mean many things to different people, and we have yet to specify a universal definition for them, we can still use the concepts as tools for discussing the greater vision of using more than we produce.
Take a look at Peter Hogg + Toby Reed Architects' design for the Dandenong Precinct Energy Project (P.E.P.) in Australia. The P.E.P. produces electricity and heating thermal energy to surrounding buildings in the form of hot water. This supplies both high-efficiency energy for heating and cooling, as well as low carbon emissions. However, the remarkable aspect about this project is the fact that it provides the community with valuable information via the structure's façade: a dot matrix on the front displays information about power production, consumption, and the building's greenhouse gas savings; the rear has engineer schemes for the internal machinery; a large light switch and power socket, circuit diagram, as well as a cogeneration diagram all decorate the exterior walls.
At first glance, all of this data doesn't exactly make sense. But, the guessing game you play with the structure (there's even a Rorschach splatter image!) helps to facilitate public curiosity and knowledge. Even the most nonchalant of passersby will be curious and this inquisitiveness nods toward the general confusion surrounding energy production and consumption as a whole.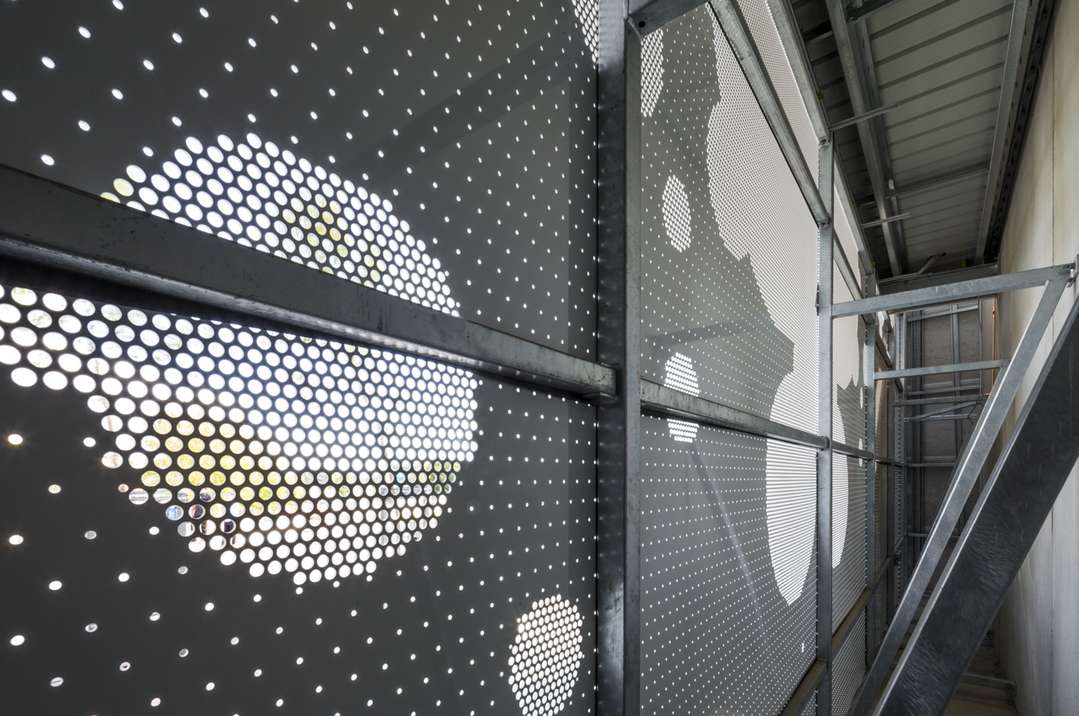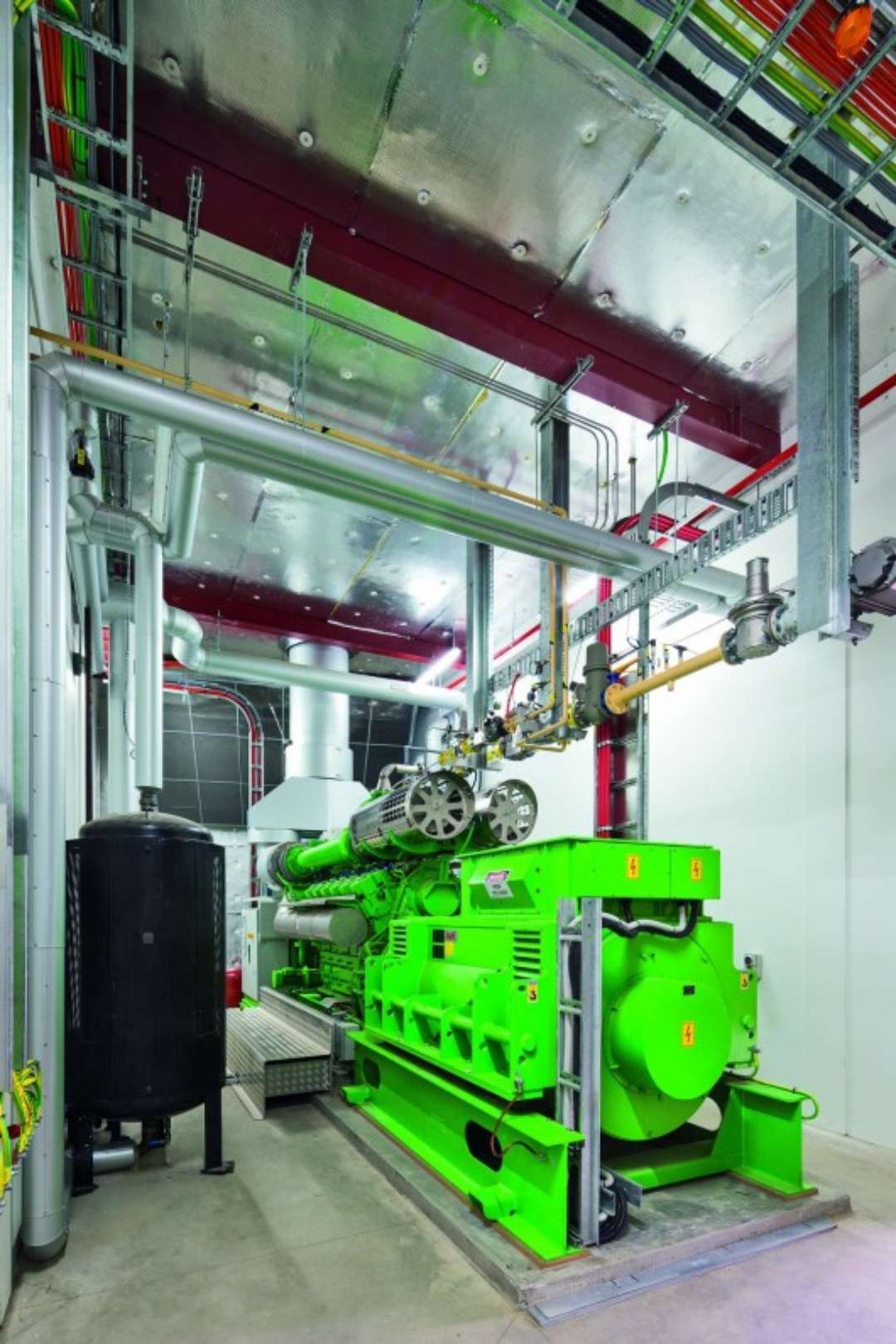 Image via ArchDaily, photo by John Gollings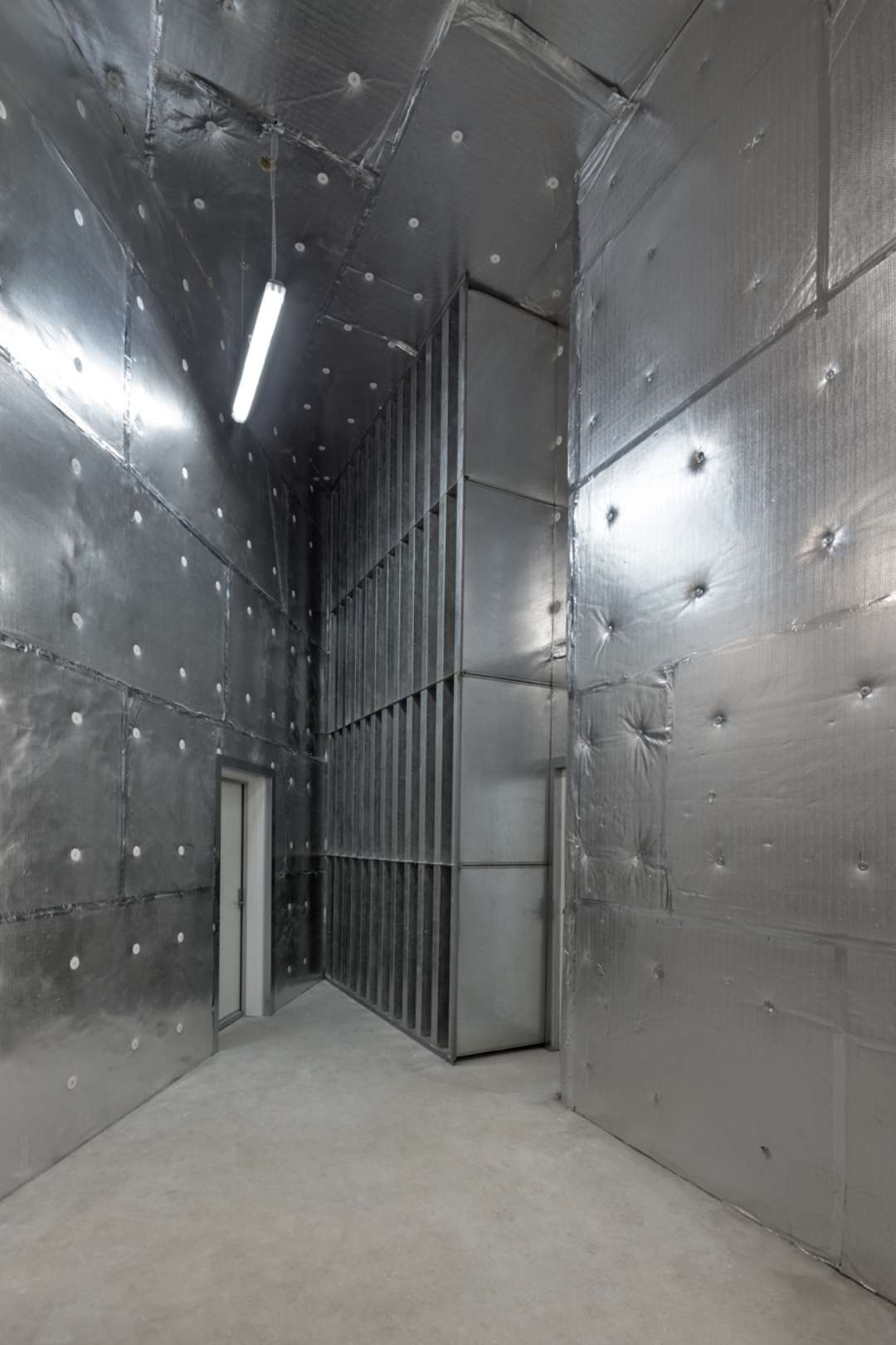 Though the sculptural, ready-made quality of the building is straightforward enough to give pause for inquiry and education, what if buildings in heavily trafficked, public nodes of the future did more to engage and blatantly spell out what we're doing to our environment. What if all (or even just commercial) buildings indicated on their façades the amount/type of energy they are producing and consuming? Maybe then, building-owners everywhere would take responsibility for their environment and examine the waste they're producing — the publicly revealed numbers just may inspire a call to action. Or, possibly, that's just wishful thinking.
Source: http://architizer.com/